About Innovative Coatings, Inc.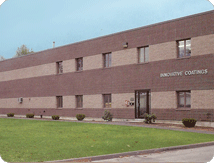 Innovative Coatings, Inc. draws from over 40 years of experience in the plastic molding and protective coatings industry to maintain an enviable reputation for quality, craftsmanship and the highest levels of customer service.
Our manufacturing facility located in Medway, Massachusetts occupies 30,000 square feet and utilizes production equipment ranging from low volume prototype and design work right through to high volume computerized production lines capable of churning out millions of consistent high quality parts.
All ICI coating compounds can be formulated to meet a variety of customer specifications and requirements such as…..Color matching, Finish (gloss, texture, foam), Durometer, Mil-Spec, Non-toxicity, UV stability, Medical and FDA approvable grades.
Our skilled staff are problem solvers. We can take your ideas and requirements right from the design and prototype stages through to a finished product with quantities large or small utilizing the right compounds and the proper application at a competitive price.